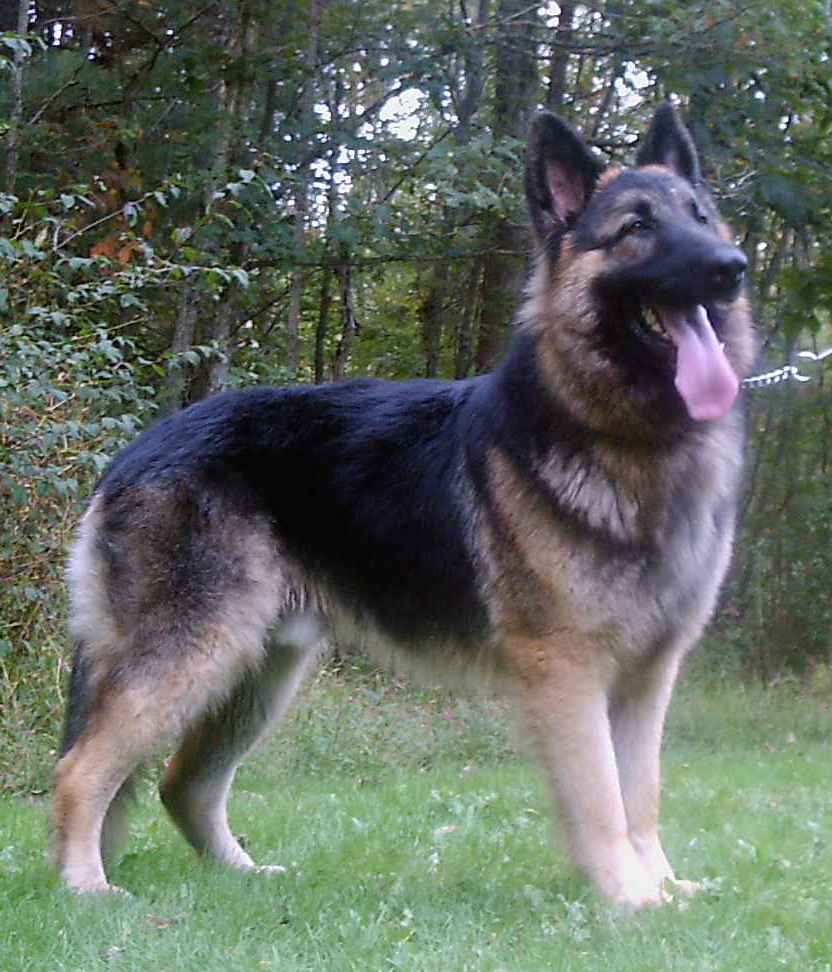 Briarwood Brutal Chaos-Selah OFA

No Secret Samson-Selah OFA

Sire
Richards Big Bear OFA
Dam
Kind Kyanne Selah  OFA
Chaos is high play drive, very active & agile.

Very friendly and a happy boy.A plush coat black and tan! Keisthaus bloodline from Briarwood . His sire is 170lbs. Pictures of his parents can be sent via email!

He has given us pups with massive bone ,big head & heart!  Stands 29in. & 

100lbs OFA

produced larger than himself!

Sire to Cyrus!

  Cyrus is a black and tan long coat. An Old Fashion Style Shepherd. A true Gentle Giant.

Super sweet temperament, friendly to everyone!. Cyrus loves children. Protective of his home and property..

Cyrus 125+lbs Cyrus is lean and muscular, physically fit, and a perfect example of the type we breed!


Large King size German Shepherds

  Boss is a solid white, not snow white, but a cream apricot buffing over his entire body, very confident with lots of play energy,but in a calm manner,stable, very sweet happy guy! Maturing out to be a handsome big boy and still growing! He has a comical way about him, and loves every body! But when he feels he needs to be serious, a protective side has shown in him. He is very aware and watchful. Not a shy bone in him. Boss is one tough boy and this is how he got his name "Boss".

Pictures of his parents can be sent via email.

His sire is 150+lbs

Mother is 100lbs.

We can have solid white,black and tans,black and cream,black and silver,and solid cream puppies from Boss. Depending on what female we breed him to.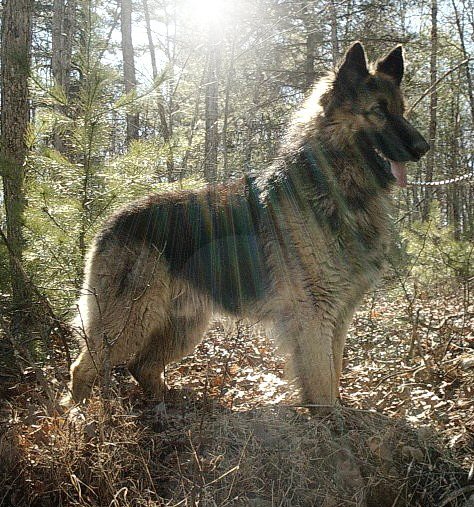 White long coat GSD 130+llbs. pictured at 24mths.

Samson is an all around good boy. Medium drive, he will produce larger than himself bred with our girls.  He is a short coat solid white. His sire is German working lines. Dam is from our lines. He stands 28in.  90lbs

A beautiful solid white.

Sampson is now retired from breeding!

Kind Kyanne Selah  OFA (cyrus Mother)

Briarwoods Brutal Chaos OFA  (Sire to Cyrus)

Breeding a large old fashion style German Shepherd.  These King size German Shepherds are the sire to our litters passing on their temperament and size! These are pictures of the males we use most often in our breeding program.

Occasionally we will have awesome large long coat solid white puppies. Most of the time the color of our puppies is black and tans, black and reds, and sables.Long and short coat puppies. Available puppies and upcoming litters will be posted on our puppies page.


Go to "Puppies Page" for information on litters sired by Cyrus,Boss,or Trapper!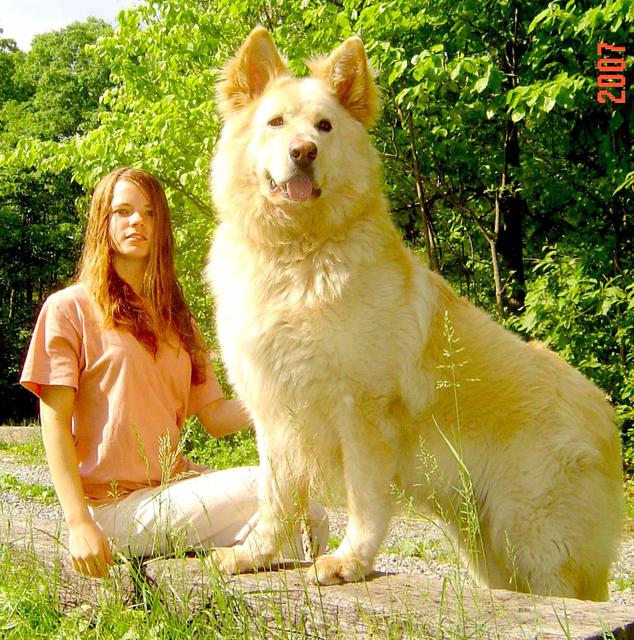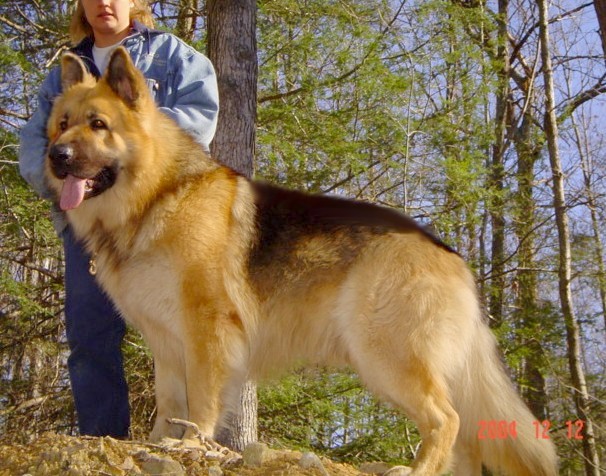 Pictures of Males below are not being used to sire litters now, but are grandsire to a lot of our puppies!

They have contributed a lot to our breeding program!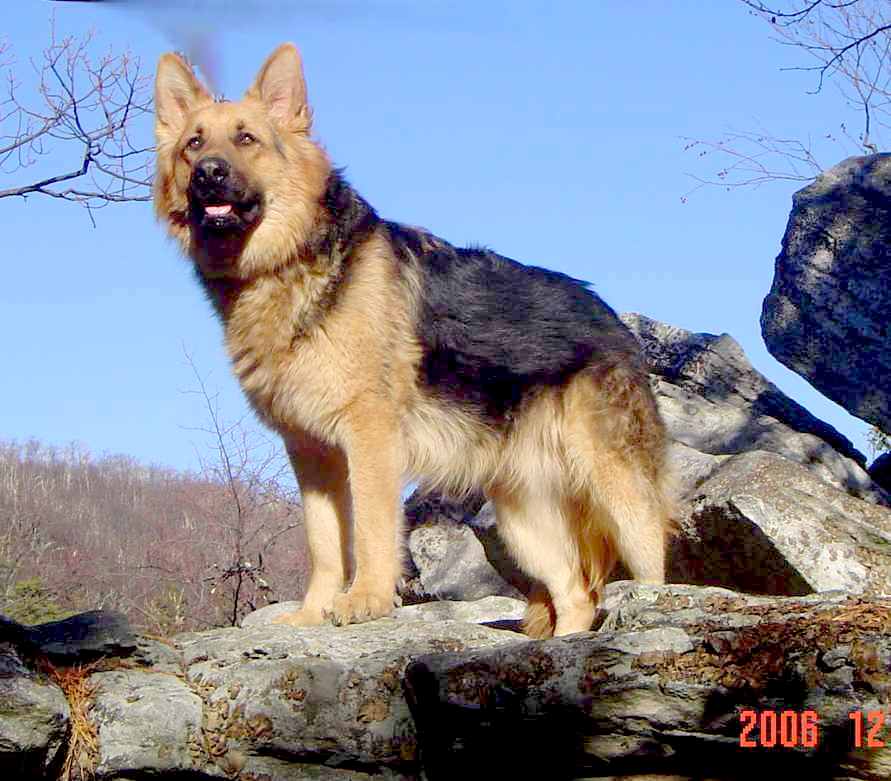 TRAPPER  beautiful black and red long coat.

pictured here at just 1yr. of age Produced a lot of beautiful puppies many homes are proud to own!

Trapper is now retired from our breeding program.